The international bike and tourism congress will see new developments with its "coming of age", as Messe Friedrichshafen and the Berlin-based agency Velokonzept will call for active participation at the Travel Talk at Eurobike on 6th September.
The 'Call for Participation' will invite companies and organisations involved in the travel and bike industry to come forward by 22nd March and contribute suggestions for the congress themes: trends and innovations, facts and figures, digitalisation, bike retail and cycle tourism, travel organisers, sustainable mobility and cooperation between the bike industry and tourism sector. Proposals can be submitted via the Velokonzept Event Portal.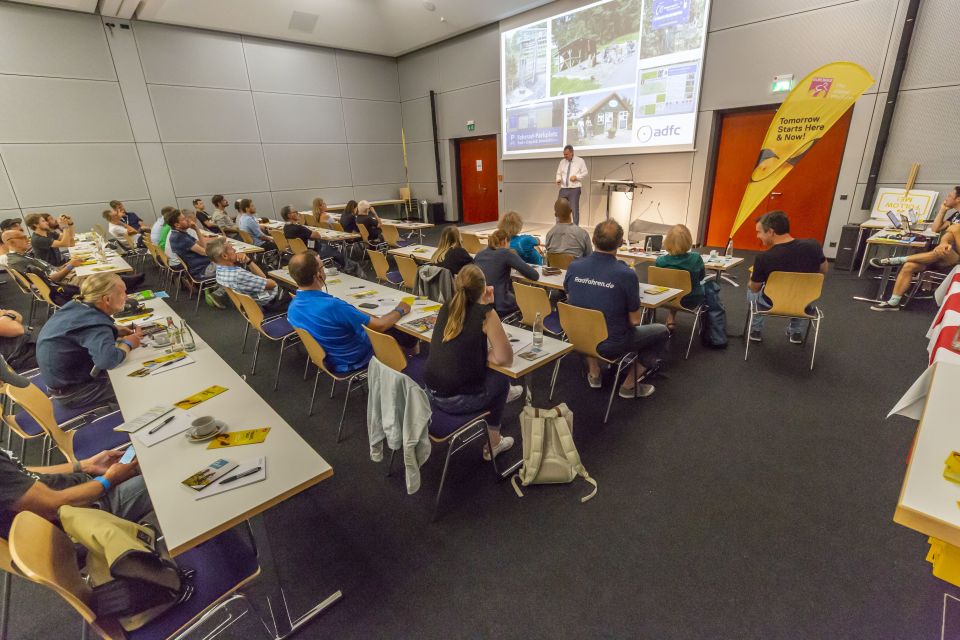 Velokonzept managing director Ulrike Saade said: "The 'Call for Participation' is intended to encourage a more diverse range of contributions and ideas about the future of cycle tourism, and further strengthen cooperation and networking between the different parties involved."
Entry to the congress and the individual presentations will be free of charge with a valid Eurobike admission ticket. Eurobike 2019 will open to trade visitors for three business days from 4th to 6th September, followed by Festival Day on 7th September.