WAYV is to launch its Kickstarter crowd-funding campaign on 11th March, in order to acquire £85,000 of funding to put its smart wearable bike light into production.
The light comes as a harness and helmet adapter, and the start-up has said it has an ambition to 'radically improve' safety for cyclists.
Amit Trehan, founder of WAYV, said: "I decided to create WAYV following an accident I had at a junction in London. Although I had lights, the driver simply couldn't see me properly. WAYV has tactically positioned LED lights on the harness to provide maximum visibility in any riding position, as well as turning indicators. No other bike light currently does that.
"We designed it with commuters in mind, as it can be used with or without a backpack. And with the indicating capabilities, it will be much easier for others to see how you want to turn. This product was created to help not just the cyclists, but all road users."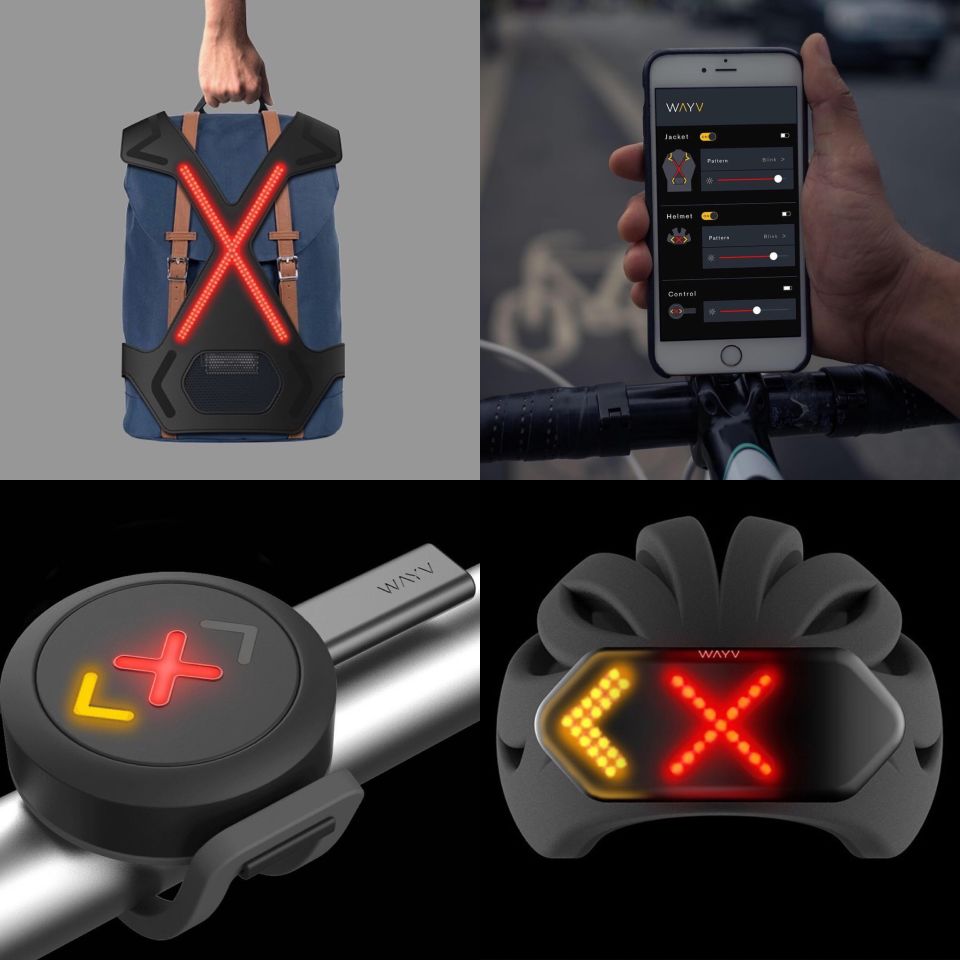 The harness can be worn by cyclists or it can be attached to a backpack. It features over 200 integrated bright LEDs, front and back indicators and the 'X' tail-light. The helmet adapter features a flashing indicator on each side of the  red 'X' tail-light, and WAYV has claimed the adapter can be fitted to 'almost any vented helmet'.
Fixed onto the handlebars, the wireless remote can be operated by nudging the lever up or down to activate both the harness and helmet indicators. WAYV also comes equipped with an app for smartphones, which provides notifications about battery levels and allows users to customise their light patterns.
After two years in development, WAYV is launching its Kickstarter crowd-funding campaign on 11th March. Already a working prototype, backers of the Kickstarter will receive 'heavily discounted rates' on the product and be the first to own it on release.